Best RC Boat Reviews 2019
A new year is here and what better way to start off than with a new rc boat. People from all ages enjoy the rc boating hobby. 
​If you're looking to find the best rc boat in 2019 then you've come to the right place. Below the reviews you'll see more information on the type of rc boats that exist and things to look out for before buying. 
Finding the best remote control boat isn't easy which is why I've spent hours driving and buying these boats to find the top one. After hundreds of dollars spent looking for a good boat this is my list of the best ones that I found. 
Now let's take a look at some of the best remote control boats in 2019
. We based our judgements on the speed, maneuverability and tech specs of the boats. 
Best Remote Control Boats To Buy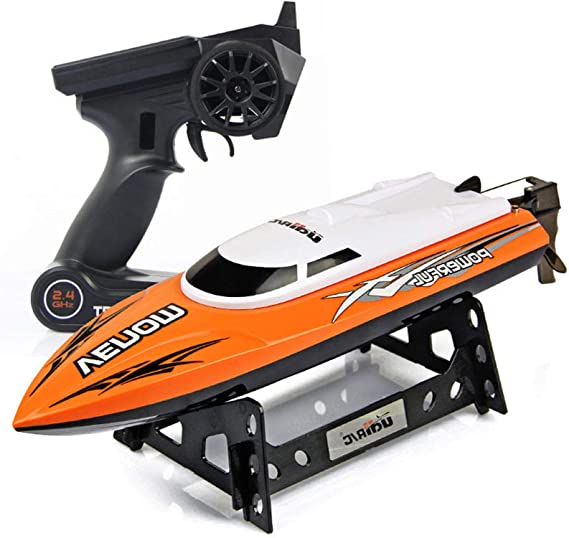 Udirc Venom - Best RC Boat Under 100
Speed: 15 mph
Type: Electric
Weight: 2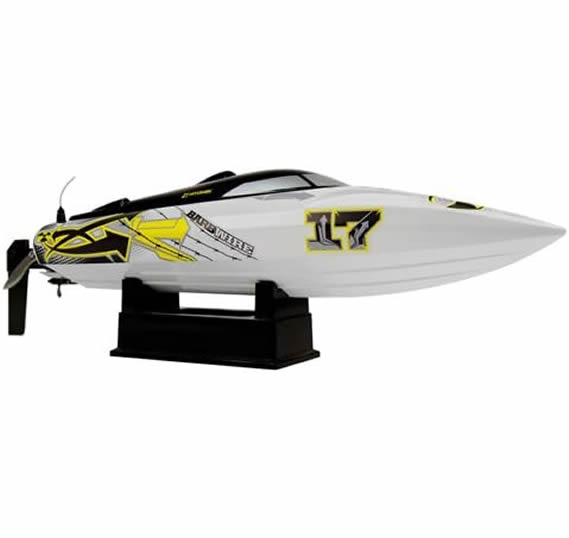 Speed: 25 mph
Type: Electric
Weight: 3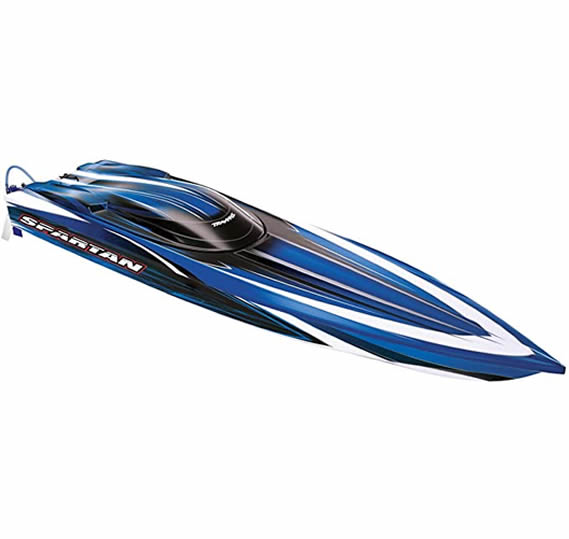 Speed: 50mph
Type: Electric
Weight: 11
Speed: 25mph
Type: Electric
Weight: 2
Speed: 20mph
Type: Electric
Weight: 5
Speed: 18 mph
Type: Electric
Weight: 3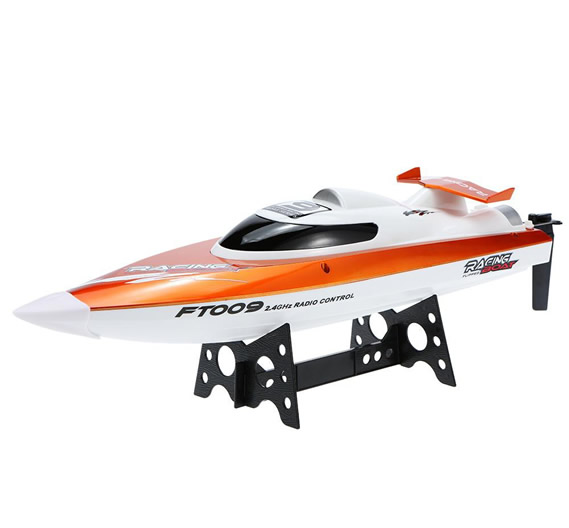 Speed: 15 mph
Type: Electric
Weight: 2
Speed: 40mph
Type: Gas
Weight: 11
Speed: 25mph
Type: Electric
Weight: 9
Speed: 15mph
Type: Electric
Weight: 5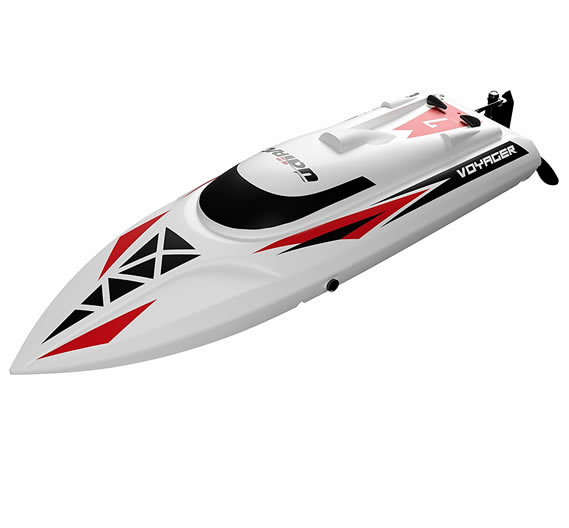 Speed: 18mph
Type: Electric
Weight: 1.4
Best Remote Control Boats 2019
Venom is the best speedboat under 100 manufactured by UDI RC, a company known for its excellent quality and technologically-advanced, remote-controlled products. One of the best things about purchasing this electric boat is how it offers several of the same features as the larger, more expensive models but at a much lower price.
One of its unique selling points is that the boat has been engineered to reverse in its path. For remote controlled boats, this is unusual. Most boats will only let you move forward or turn right/left.
Another one of its distinctive qualities is the water-cooling feature. It isn't found in boats in this price range, but the Venom has been designed to prevent its motor from overheating by using the water it runs on. Moreover, apart from being a bit tricky when it comes to right turns, this speedboat is otherwise easy to set up and handle in the water which makes it an ideal choice for novices.
Furthermore, the vessel is triggered into action by a 370-size motor. It is powerful and runs on heavy USB-rechargeable batteries, which have a low battery detection in place. Thus, when the boat's power is running out, it signals to the user immediately. Also, the speedboat can run for up to 15 mph, which is remarkable given its sleek design.
Overall, the Venom RC boat is affordable with it being under 100 and gives an excellent performance for its price. 
Pros
Relatively lightweight
Great economical choice
Strongly suited for beginners
Cons
Not ideal for advanced users
The Barbwire has been designed for consumers who have gotten tired of the large-scale models. This is definitely the best rc boat under 200. The item weighs 3.1 pounds, and its dimension specifics are 17 x 4.5 x 4.5 inches. For a small boat, it has remarkable features and an attractive appearance. However, the RC boat stands out in the market because of its self-righting design. This particular aspect is not present in other vessels. What it means is that if your boat flips over, you no longer have to swim and turn it back up – it'll turn over itself in an instant.
​Among the incredible features is a brushless, water-cooled motor which supports 2950Kv. It also possesses a water-cooled ESC of 30 amp. Moreover, the boat is unbelievably fast with speeds reaching up to 25 mph and beyond. It is streamlined perfectly and cuts through the water swiftly.
​Furthermore, the vessel is durable. It arrives with everything you need for your time on the water. This means that you don't even have to worry about purchasing a transmitter or batteries. The already-included transmitter covers a superb range of 450 feet and survives on a 9-volt battery.
Pros
Offers different sized models
Durable and incredible design
Self Righting – Perfects for beginners
Cons
Not as fast as other rc boats
The 57076 Spartan is a V-shaped hull that has been manufactured by Traxxas, a company well known for producing the fastest of vehicles, boats, and aircraft for all types of drivers. Currently, it is being sold at a price which seems super expensive, but when you consider the features this vessel offers, you would be assured of its worth.
First of all, it has a study build, mainly rigid at the transom and ride pad. It makes it safe to ride in rough waters as well. Secondly, its speed is remarkable – it can run up to 50mph and more! Furthermore, Traxxas has embedded its TQi wireless module in the vessel, which enables users to connect their iPhone/Android to the boat's system and use the hand-held devices as a reliable tuning tool.
Moreover, the ship possesses the Velineon brushless motor that runs on VXL-6s LiPo batteries. The system also has a low-voltage detection feature, which means that as soon as your batteries need recharging, you will be notified. Also, the battery trays are accommodating to a range of battery configurations, and the steering servo is waterproof.
Furthermore, Traxxas has created the boat with radio bands which support 2.4 GHz. All in all, the company has lived up to its name by providing a fine quality vessel with extraordinary features! This boat has everything that is needed to call it the best rc boat for rough water. You can check out the full Traxxas Spartan review here.
Pros
Delivers incredible speed
One of the best technologically advanced RC boats
Offers low battery warnings
The 38104 Blast electric boat is another one of Traxxas's productions. Like all of its other products, the RC vehicle-producing company has manufactured the Blast model to be of good quality with a sturdy build and an appealing design. This makes it perfecly designed to drive it in the lake. 
First of all, one of its most appreciated features is that the vessel rarely tips over, which makes it perfect for use in turbulent waters. Furthermore, the Blast electric boat is known to deliver a remarkable performance regarding speed and responsiveness. After all, it was engineered specifically for racing. It is, hence, capable of running up to 20 mph. Although there are boats in the market which have higher speed limits, the 38104 offers consistency throughout the ride. It holds tightly to the water below and is, thus, both safe and fun making it one of the best rc boats for the lake. 
The only problem with the electric vessel is that its water intake is excessive, even when the hatch is sealed. This means that you will have to take premature stops in between your journey to drain out the water, which is inconvenient at times. 
Pros
Provides a smooth ride
Rarely tips over
Sleek design
Cons
Takes in large water intake
Unlike the ships mentioned above, this model is a catamaran. They have to be handled differently than the mono-hull models. Therefore, they are not the best choice for a beginner. However, they are ideal for an intermediate driver wanting to practice their skills.
The GEICO vessel has been designed with a 380-size brushed motor. Moreover, its transmitter has a pistol grip, uses 2.4 GHz, and requires four AA batteries. Another cool feature of this rc boat is the electronic speed control embedded in its system, which allows users to gain proper control over the throttle.
The 17-inch model arrives with a Dynamite charger and a battery from Ni-MH SpeedPack of 7.2 volts. Thus, the boat is entirely ready to run. Currently, the model is being sold at a reasonable price. 
Pros
Catamaran design
Comes ready to run
Well designed and built for speed
Are you obsessed with remote control boats? Do you wish to provide you or your kid with a boat which is both fun and cost-effective? If so, you will appreciate UDI007 remote control boat.
We all know how accident-prone rc boats can be. It is our duty to minimize such accidents as much as humanly possible. The manufacturers of this product also realize this need and therefore have added a safety feature to this boat.
This feature insures that the sharp propellers operate only when placed in water. They automatically turn off when not in immediate contact with water. Such a characteristic prevents your children from injuring themselves from the sharp blades.
No one, be it a child or an adult, likes to lose control. Therefore, both you and your kid will appreciate the easy usability of this product.
The transmitter allows you to easily control your boat as it sprints at a speed of 30 km/h and knocks other competing boats out of the race. While such a speed is high enough for children to be left satisfied, it is also moderate enough to insure control. The 2.4 GHz transmitter not only allows for perfect controllability but also delivers an extended range.
This product can be steered left, right, forward and backward.
It can easily make sharp turns.
The low-battery alarm insures that you are not caught off guard by a draining battery.
The product features a water cool system to enhance the durability of the motor.
It is accompanied by a USB charger and an extended battery life which allows your child to play uninterruptedly for 10 minutes.
The product can be charged in various ways which add to the convenience of the product.
It is accompanied by a self-correcting feature which allows the toy to flip back into its original position after being tipped over by the water currents.
Customers have lauded this product for its value-added features. Parents are particularly impressed with its safety features, which they believe, add to the overall appeal of the product. Moreover, they have praised the boat for its perfect size which enhances both portability and usability in indoor pools.
However, some believe that even after having an extended battery, the overall operational time is still less and children are left unsatisfied. Nonetheless, one must remember that most toy boats can only function for up to eight minutes and therefore, this product is not inferior to any other offering.
All in all, this product succeeds in satisfying both parents and children alike. While parents value the product for its durability and inclusion of safety features, children have appreciated its stylish appearance and speed.
It, therefore, successfully caters to both of its intended customers. The product offers great value at a reasonable price and is worth a try for those who are looking for a robust toy for their children.
Long gone are the days when the best remote control boats were super expensive and exclusive and thus, only found at amusement parks. These old-fashioned models were huge, and you could only acquire a few moments on them. For hardcore boating fans, this situation was like a tragedy. Hence, the industry stepped up to cater to the needs of a growing global fan base.
Now, remote control boats are available in several types such as catamarans, V-shaped hulls, and hydroplanes. They have been designed to be sleeker in structure and arrive in a wide array of colors and even mini rc boats exist today. These newer vessels are loved because they offer transmission over longer distances and more fun during water sports and races and the fact that every user can find a boat that suits their needs.
If you're interested in other type of boats. Check out our post on model ship kits that you can build yourself.
Getting started is always a rough thing. There are so many questions due to all the different type of rc boats. What's the best remote control boat for the lake? What's the best boat under 100? What about under 200? What's the best rc boat for rough waters?
Hopefully the boat's up there answered your question. If you have other questions l I am here to try and provide you a guide with all the information that you need. The goal here is to get you give you clear information which can get you started on your amazing hobby! Take a look at our beginner rc boat page.
Different types of RC Boats – RC Boat's come in many different shapes and sizes. All you need to get started is to just find a body of water you can run your rc boat and your set! There are so many different boat's to choose from, such as small or big it's up to you to find which one you prefer. Now we even have rc fishing boats.
We even have some of the fastest rc boats if you're looking to get started in racing. These are a bit more difficult to handle but for the hardcore hobbyist they provide an insane amount of entertainment. No matter what the price is even the cheap rc boats provide a lot of fun.
Here at the 5 main type of RC Boats:
– Electric Boats
– Gas Boats
– Nitro RC Boat
– RC Sailboats
As you can see that is quite a selection. Perhaps the most beginner friendly boats are the electric ones. Nitro boats tends to be the most complicated and I would only recommend an experience rc boat enthusiast to get one. If you're looking for remote control boats for kids check out the page we have.
Sailboats can be a lot of fun and they are very different to drive. Read more about rc sailboats here. Now there are also rc submarines and they function just like them as well. You drive them underwater and of course their a little harder to see but it can also be a lot of fun.
All these boat's are very different in their own ways such as assembling, driving, handling and cost. That's why I've set up a guide to things that you can look at when you buying an rc boat. You can find almost any type of rc boats for sale on the internet. Own a pool? Well you can even find an rc boat for your pool. Or even an an rc yacht. Although some like rc submarines might be more exclusive to hobby stores.
I hope I can answer most of your questions, because I know how difficult it is to get started and it is easy to get overwhelmed with all the information. So let's start off with a few tips:
hings To Look Out For When Buying An RC Boat
Price – Some of us have a budget we need to keep in mind. Make sure to look around as most stores and ecommerce sites will have boats listed for sale at different prices. 
Maneuverability – This will determine how easy it is to handle a boat
What will it be used for – Do you plan on using it for your own entertainment? Do you plan on racing with it? Are you giving it to your teenager?